In 2018, laden with small children and dogs, husband and wife team Milly and Paul were searching for a decent family-friendly - and four-legged friend amenable - coffee/lunch joint. They scoured South Oxfordshire but to their surprise, pickings were slim.

Seeing this as something of a calling, they decided to throw caution to the wind, give up the day jobs, don their aprons, and open the Cartshed.

The first few years were the steepest of learning curves. There were fraught phone calls to 70-year-old aunties who were drafted in to help with the washing up and customers, at times, doubled up as babysitters. Popularity grew and with queues snaking out of the door, this baptism of fire quickly turned Milly and Paul into dab hands at meeting the demands of running a bustling brunch joint.

This two-person operation has grown into a team that's now twenty-strong. And with new power installed (handy not to have power cuts in the middle of service…), a brand new commercial kitchen and a black book of stellar producers to call upon for the finest and freshest ingredients, The Cartshed is well and truly on the map and a much-loved haunt for families, couples, walkers and workers alike.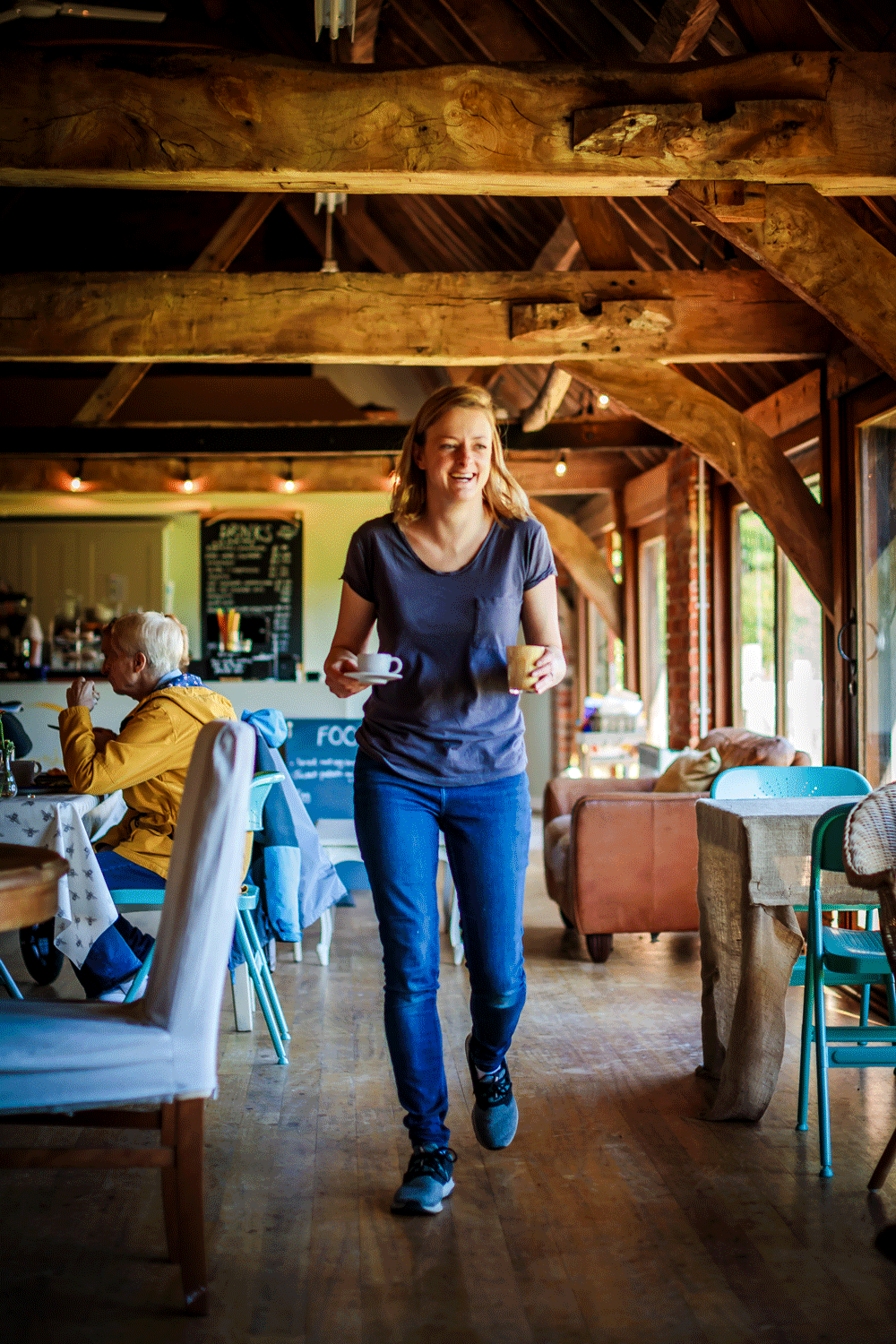 Built in 1824, The Cartshed Cafe is housed in a listed barn owned by local Farmers, The Chamberlains, and is situated on their working arable farm. Crowmarsh Battle Farms is a fourth-generation farm enterprise that manages over 3500 acres of land in South Oxfordshire with sound crop rotations and habitat generation at the heart of their farming ethos.
The wheat grown on the Chamberlain farms, makes its way via local flour mill Wessex Mill, on to local bakery Cornfield Bakery, and finally on to your plate as sourdough, ciabatta, and multiseed.